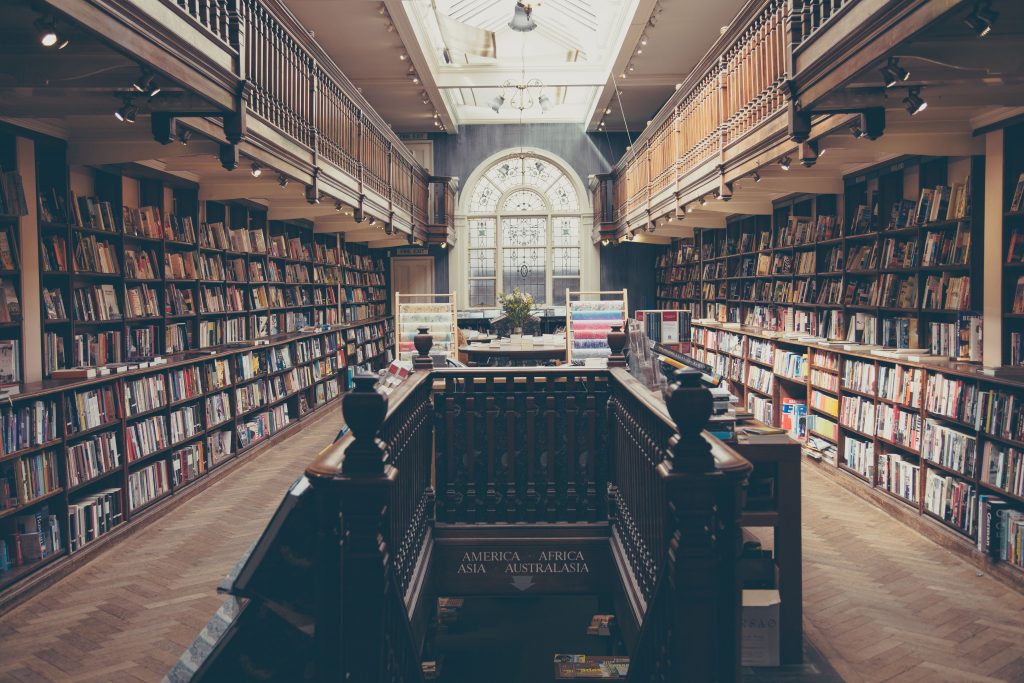 Considering the museum as an organisation with an activist role in society, in its complexities and diverse nuances, it means to investigate its mission from the most emerging perspective in contemporary museology.
Door: Nicole Moolhuijsen

This article (in Italian) was first published in ARTRIBUNE

6 November 2019
The recent publication Museum Activism brings together over thirty experiences that investigate the changes in scope and management that this nascent field of work entails. The introduction of the two co-editors calls for greater ethical commitment from cultural institutions globally in the light of current political, social and environmental scenarios. The book also reflects on the managerial dimension that a growing activism entails and evaluates its impacts.
This analysis assumes value especially if one wants to act in this sense also in Italy, where in the absence of widespread concept of cultural welfare we could risk to consider as activism a series of practices which can be transplanted from one context to another. On the contrary, activism has a strong connection with the environment in which it grows and develops. These cultural practices need therefore to be analysed in a transnational and interdisciplinary way in order to be eventually translated and interpreted in other contexts. Activism in the cultural sector can manifest itself, for example, in subtle changes in an organisation's mindset which are pushed from the bottom. And this perspective of action represents a path that can be pursued everyday even by those who work in the cultural sector in Italy today.
With this framework in the background, I would like to reflect on the activist role of museums in relation to a theme which is apparently disconnected from the activity of heritage institutions but which is actually very pressing in the social debate at various levels. I would like to start from practice, reflecting on what is happening now with the aim of understanding if and how certain approaches could be inspiring for other contexts (Italy).
My storytelling path takes place in the Netherlands, where I am carrying out a training and research project supported by the Banca del Monte di Lombardia Foundation. My perspective is that of a researcher trained in museology who has accumulated different experiences in the field of access and audience engagement in museums.
What a Genderful world
I would like to start this journey from Amsterdam, an active city towards LGBTQ issues, inclusive in terms of possibilities of aggregation and expression of different (and marginalised) groups. Here the contaminations between the cultural world, gender issues and sexual orientation have been evident for over a decade.
The month of October, maybe because it is the 'History month' dedicated to gender issues has a packed calendar of events. At the Tropenmuseum, the exhibition 'What a Genderful world' explores various themes and stereotypes surrounding gender and sexual identity. Already from the title one can guess how the idea is to reflect on these themes from global and intercultural perspective. An ambitious proposal that acquires meaning in an institution dedicated to hosting the cultures of the former Dutch colonies; therefore sensitive to the debate on representations from a political, social and cultural point of view.
The materials on display are of various types (photographs, everyday objects, posters, videos, installations, works of art) and the labels encourage visitors to discuss current issues through open questions: What is the difference between sex, gender and sexual orientation? Is a person with gender dysphoria (ie Trans) necessarily Gay or Lesbian? What place does intersexuality play in today's society and how does it help to deconstruct – or not – stereotypes and prejudices towards people whose gender identity does not fall into the male / female binary categories? Pink is a girls's color, whilst blue is for boys. Since when and why?
The texts are enriched with questions that effectively connect what is exhibited to the background of visitors. The narrative is articulated on several levels but the intent is clear to make these themes accessible and personally meaningful even to those who face them for the first time.
I took part in a visit held by one of the co-curators of the exhibition in conversation with Nanoah Struik (one of the first people in The Netherlands to get the X mark on their passport to indicate sex). While I am at the entrance and conversate with both the organisers and the participants, I realise that I am going to experience a different 'tour at the museum' compared to those I have witnessed so far. The two "guiding voices" ask us personal questions: in which pronoun do you recognise yourself? He, She, neither or both? Not for everyone this a straightforward question.
Mounir Samuel, co-curator of the exhibition, explains that together with the Nanoah Struik would like to guide us in the exhibition in a non structured way, provoking conversations, exchanges of points of view as well as critical viewpoints. The conversations that follow are spontaneous and personal stories add value to the narrative (Samuel is a non-binary gender-queer person).
The participants belong to different age groups, I am struck by two teenagers intent on recording the whole visit very carefully (they seem not to want to miss a word), a women with her little child and an elderly couple who share opinions on the fact that certain topics are becoming excessively politically sensitive (at one time, they say, the majority of toilets were gender-neutral …). On the whole we share diverse points of view and the experiences of each of us contribute to increasing the flow of contents.
The broader cultural and civic sector
This visit was co-organized with IHLIA, the documentation center on LGBT culture with the largest collection in Europe. IHLIA organises various activities of national and international resonance, such as conferences in collaboration with the universities and departments that deal with these issues, exhibitions that often make use of the contribution of activist associations, events and activities targeting adolescents, families and the elderly. Here the exhibitions TRANS IN AMSTERDAM currently on display aims to give visibility to groups of people who are often marginalised and socially isolated.
In these months I tried to understand deeper the mission carried out by this organisation and above all to consider its actions in relation to the broader cultural and civic sector. How does the activity of a cultural organisation dealing with gender issues relate to the actions of other institutions (such as schools or educational centres) active on the same issues? When museums give space to these topics which challenges do they encounter? Are cultural institutions really capable to question – and bring change – about current stereotypes? And finally, in the context of a reasoning on the activist role of museums, to what extent are cultural institutions really capable to open the mindset of people on issues which relate to the detriment of human rights and discrimination in freedom of expression?
Let's think about the fact that in Poland a bill is now being debated which wants to criminalise sexual education. Which is a crucial piece of education for the conscious growth of each individual. What's the situation in Italy now? How do educational initiatives on gender and sexuality aimed at children, adolescents and families meet – or not – the current debate and needs? Can culture treat sensitive and controversial topics that are part of our present?
Gender issues aside, the risk we are witnessing – in various geographical areas – is that cultural institutions are consolidating their role as being at bottom of the debate in what really matters in people's lives. Is this a political, social and cultural risk we can afford?