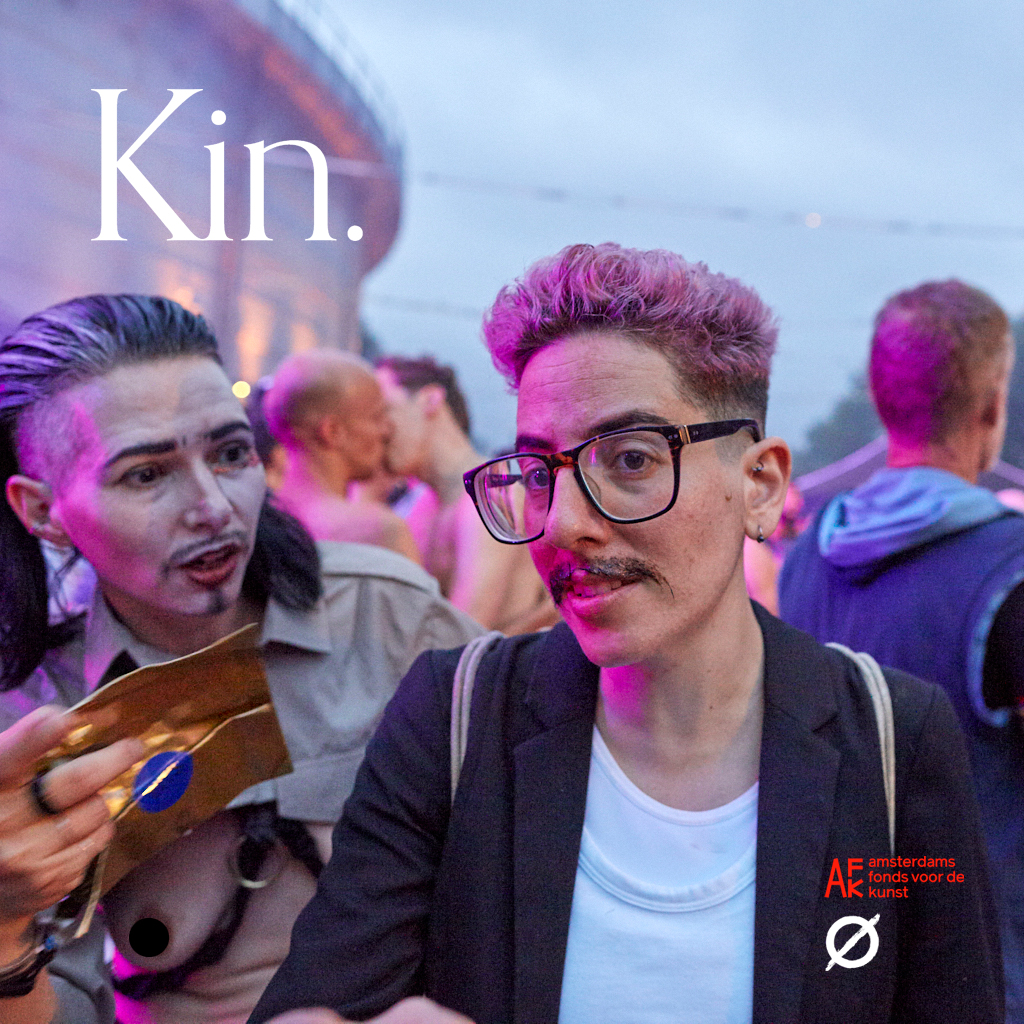 Currently you can see the exhibition Kin. at IHLIA's, a photo series made by documentary photographer Stacey Yates – alias 'The Bill Please'. It presents us with an inside look at Amsterdam's first Drag King House. On this occasion, we want to take a closer look at what it means to go into drag together.
On the 30th June 'The Bill Please' will be in conversation with his drag parents 'Taka Taka' and 'Father Julius'. During this drag family chat, they will talk about the structure of their community, sharing what it means to drag up together, and how we can feel empowered through the collective queer gaze. They will discuss the local history of drag kings (or lack thereof) before Bill presents more works from the project and talks about the ethics of documentary photography and his experience photographing in drag.
Drag king performances by 'Naza Lotus', 'Alex Stranza' and 'Lucian Squid' from The House of Løstbois enrich this gender non-conforming afternoon, with the opportunity to mingle together over drinks afterwards.
When? Thursday 30 June 2022 / 20.30 – 22.00 hrs
Where? Club Church, Kerkstraat 52, Amsterdam
Register? Send an email to aanmelden@ihlia.nl