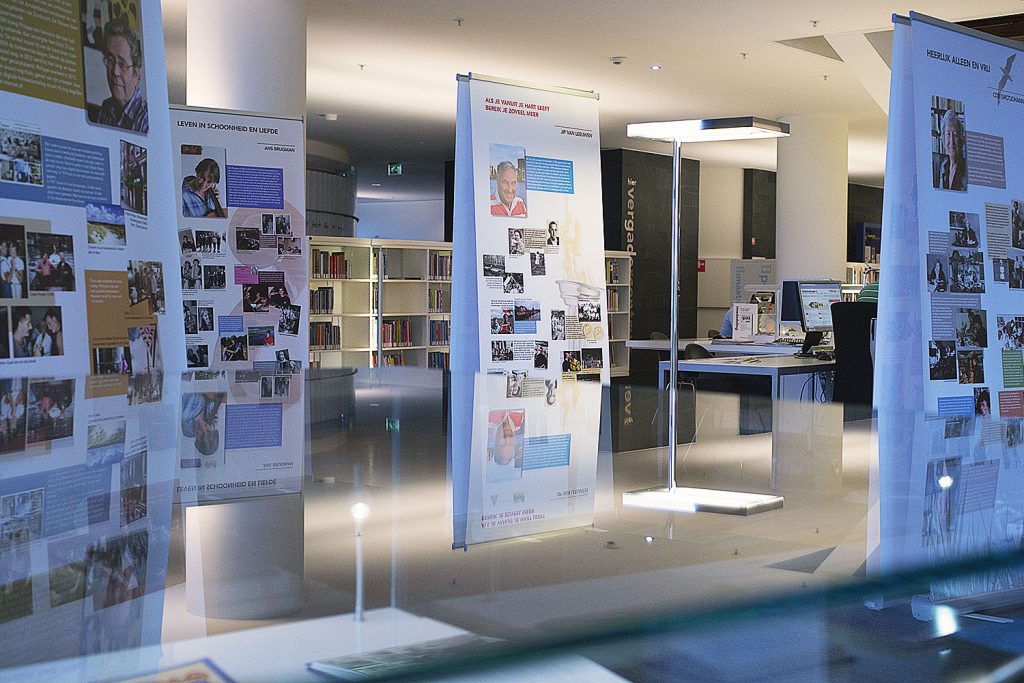 IHLIA LGBTI Heritage is located in the OBA Oosterdok in Amsterdam. On the 3rd floor it has its information desk, reference books on LGBTIQ+ history and exhibition space.
If you would like to know more about the origin of the unique archive, the extensive collection and our services, a tour of the IHLIA Plaza (on the 3rd floor) and / or presentation by one of our information specialists is always possible.
The maximum group size is 15 people (the group will then be split) and a minimum of 5 people. If you want to come with a larger group, let us know and we will see how we can organize it.
The tour takes place Monday to Thursday from 12.00 to 17.00 and varies from 30 minutes to 60 minutes.
Please send us a message with your registration and any wishes well before the desired date of the tour, at least 3 weeks. Mail to info@ihlia.nl.
We will then contact you to discuss the options.
The tours are free for students. For other groups we ask for a contribution of € 50