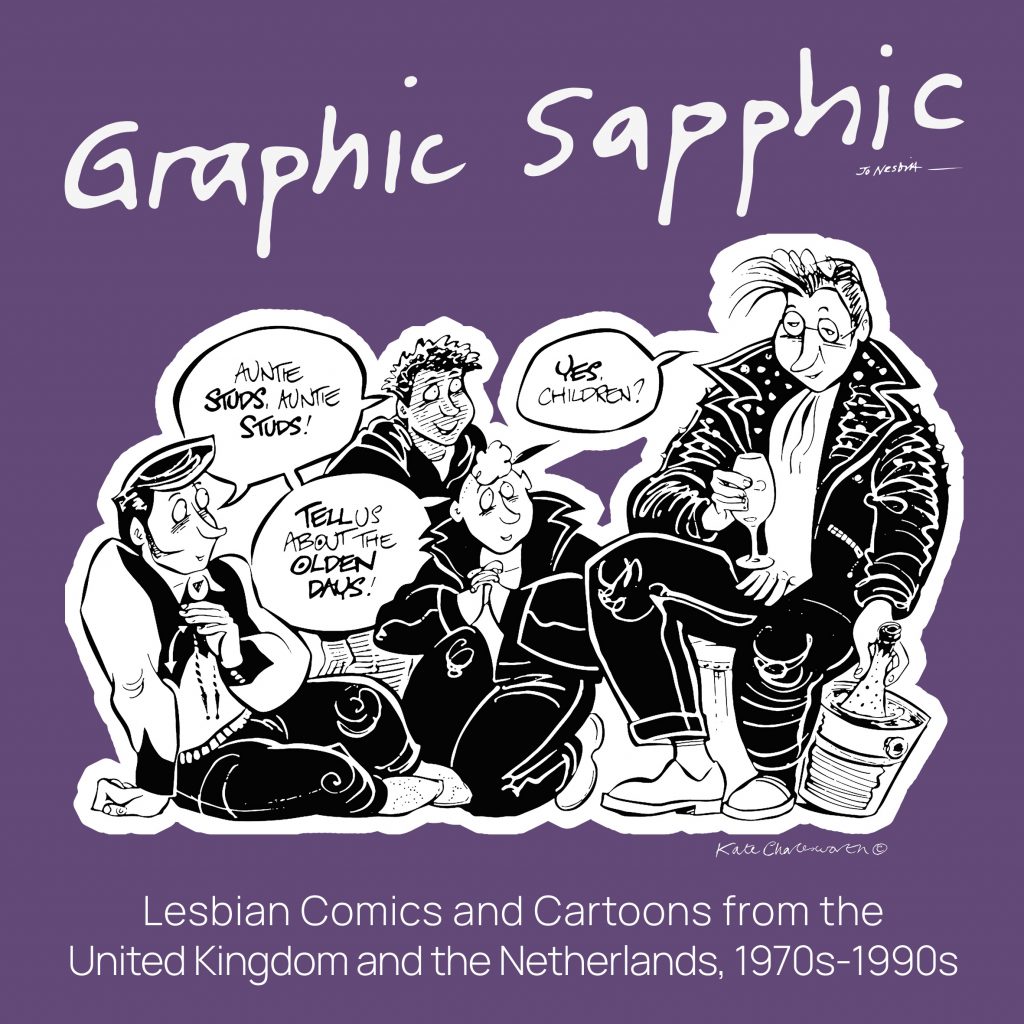 Fueled by the women's and the gay liberation movements, as well as the rise of feminist and LGBTQI press, comics and cartoons with lesbian content proliferated in the United Kingdom and the Netherlands from the 1970s till the 1990s.
This exhibition takes visitors back to that time, showcasing comic strips and cartoons from IHLIA's collection and the personal archives of the artists, original artwork, clips with some of the artists talking about their work and the context that facilitated it, as well as other objects and interactive elements that help bring the comics to life.
Visitors will have the chance to see how comics and cartoons were used to make lesbian lives, relationships, cultures, and communities visible, challenge stereotypes about lesbians and disseminate feminist and LGBTQI ideas. The exhibition, moreover, shows how these works reflected on the changing fashions and politics of those times, and helped lesbians negotiate their identities and relationship to other LGBTQI groups, make fun of themselves and fight for their rights.
A reading corner is included, where visitors can delve deeper into the works exhibited and many more works of that time.
The exhibition is curated by Vasiliki Belia (PhD candidate at Maastricht University) as part of the research project Redrawing feminism: graphic narrative engagements with the feminist past, which is supported by the NWO.
Image: Comic by Kate Charlesworth (1993), logo by Jo Nesbitt (1997)