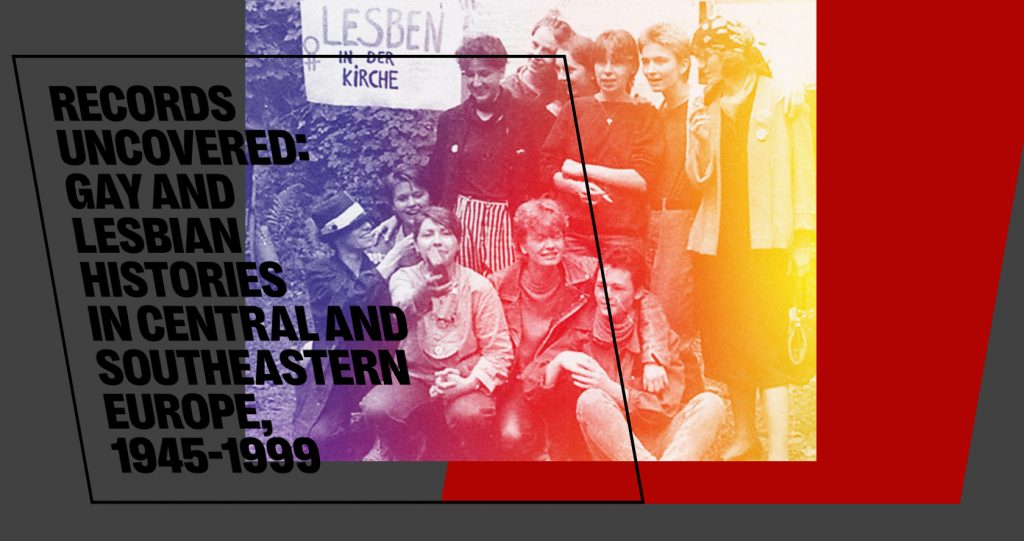 Enige tijd terug kwam bij IHLIA de vraag binnen van Perica Jovchevski of het mogelijk was om documenten uit OpenUp! toegestuurd te krijgen voor een tentoonstelling die zou plaatsvinden in Budapest.
OpenUp! is een geïntegreerde catalogus in IHLIA's online catalogus met documenten die een indruk geven van de geschiedenis van de lhbti-emancipatie en -ontwikkeling in Centraal, Oost- en Zuidoost-Europa. Het bestaat uit een groot aantal gedigitaliseerde tijdschriften en organisatiearchieven: magazines, kranten of vakbladen en teksten van lezingen, folders, beleidsbrieven, nieuwsbrieven, notulen en persberichten, uit IHLIA's eigen archief, of direct uit de archieven van internationale, Europese en lokale lhbti-organisaties.
De Blinken Open Society Archive (OAS) en de Háttér Archive and Library wilden met deze documenten en hun eigen en andere collecties een tentoonstelling samenstellen over de Centraal- en Oost-Europese homo- en lesbische geschiedenis. Deze zou plaatsvinden vanaf februari 2021 in Budapest in het OAS. Helaas kan dit niet doorgaan vanwege COVID-19. Na het sturen van een flink aantal digitale stukken is er nu een prachtige alternatieve online tentoonstelling.
De tentoonstelling in het OAS in Budapest staat nu gepland voor februari 2022.