09novHele dag22febWith PrideThema's uit veertig jaar emancipatiestrijd uitgelicht(Hele dag)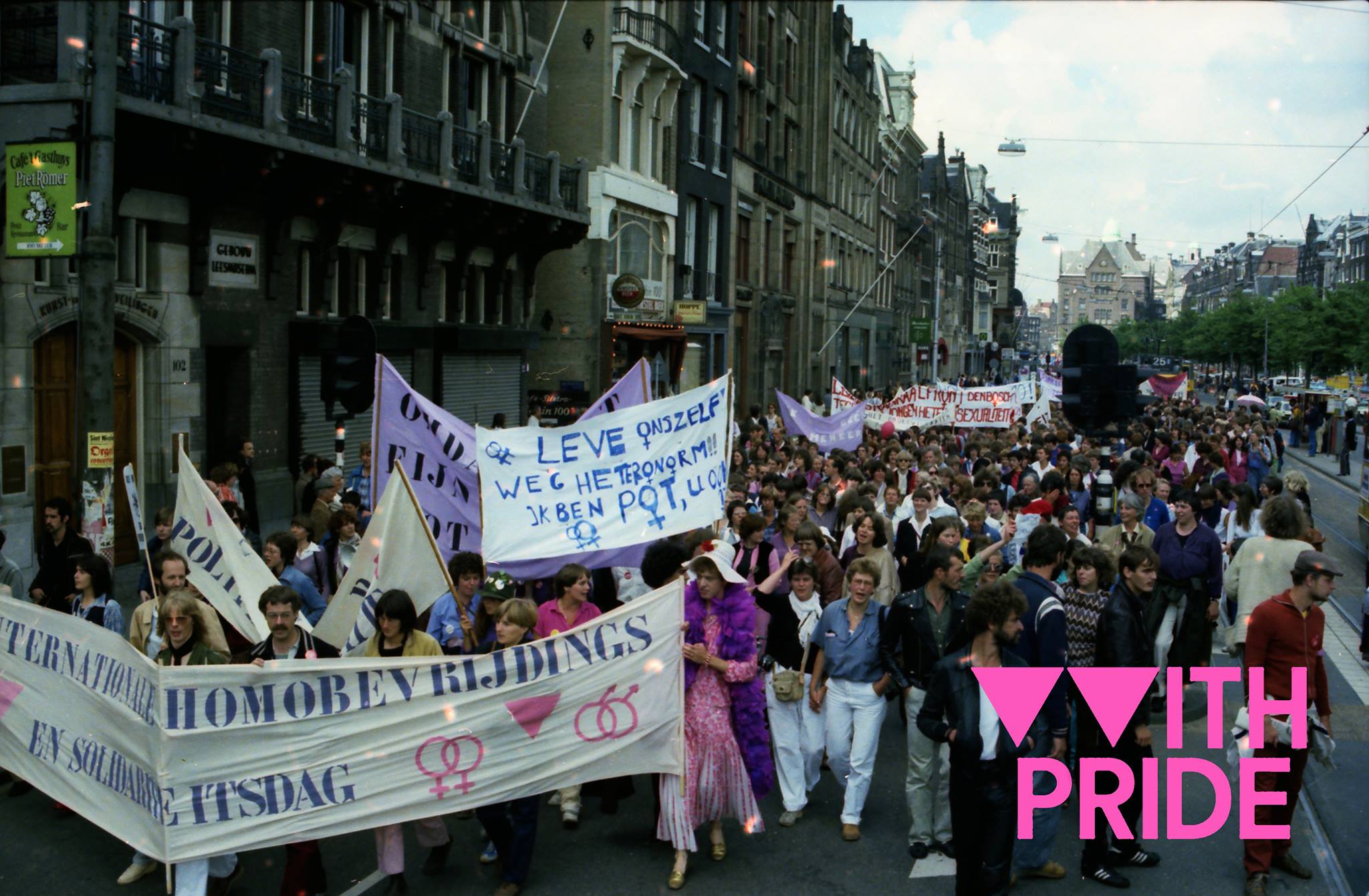 Details

Foto: Wilco Kalbfleisch

In 2018 bestaat IHLIA LGBT Heritage veertig jaar. Dit jubileum wordt feestelijk gevierd met de tentoonstelling With Pride, waarin de strijd voor lhbti-emancipatie van de afgelopen veertig jaar centraal staat. Van activisme tot burgerschap, van homofiel tot lhbti, van discriminatie tot wettelijke gelijkstelling.
Veertig jaar verzamelen, veertig jaar emancipatie
In verschillende werelden, met ieder een specifiek tijdsframe en thema, beleeft de bezoeker de turbulente geschiedenis van veertig jaar lhbti-emancipatie en wordt de sfeer van die jaren voelbaar. Bijzondere stukken uit de collectie van IHLIA en persoonlijke verhalen vanuit de gemeenschap scheppen een beeld van wat de emancipatiestrijd heeft opgeleverd voor lhbti'ers en voor de samenleving als geheel.
Nederland vervult internationaal gezien een voortrekkersrol in het bereiken van gendergelijkheid en sociale acceptatie van lhbti'ers. Toch is er nog altijd geweld en discriminatie. De tentoonstelling biedt mogelijkheid tot reflectie: er is al veel progressie geboekt, maar er is ook een weg te gaan. Wat heeft de strijd opgeleverd? En waar moeten we nog naar streven?
With Pride laat zien dat de lhbti-strijd onderdeel is van een bredere maatschappelijke verandering die niet alleen een minderheid, maar ons allemaal aangaat. Om een zo divers mogelijk publiek te bereiken, trekt With Pride na de centrale expositie in de OBA (Openbare Bibliotheek Amsterdam) met een reizende tentoonstelling door het land.
Ga naar de speciale website van With Pride.
DEZE TENTOONSTELLING IS TE HUUR
Meer informatie via info@ihlia.nl
Meer lezen
Tijd

November 9 (Vrijdag) - Februari 22 (Vrijdag)