26julHele dag14oktMelangeAidsactivisme in beeld; recente foto's van Pato Hebert en Ajamu(Hele dag)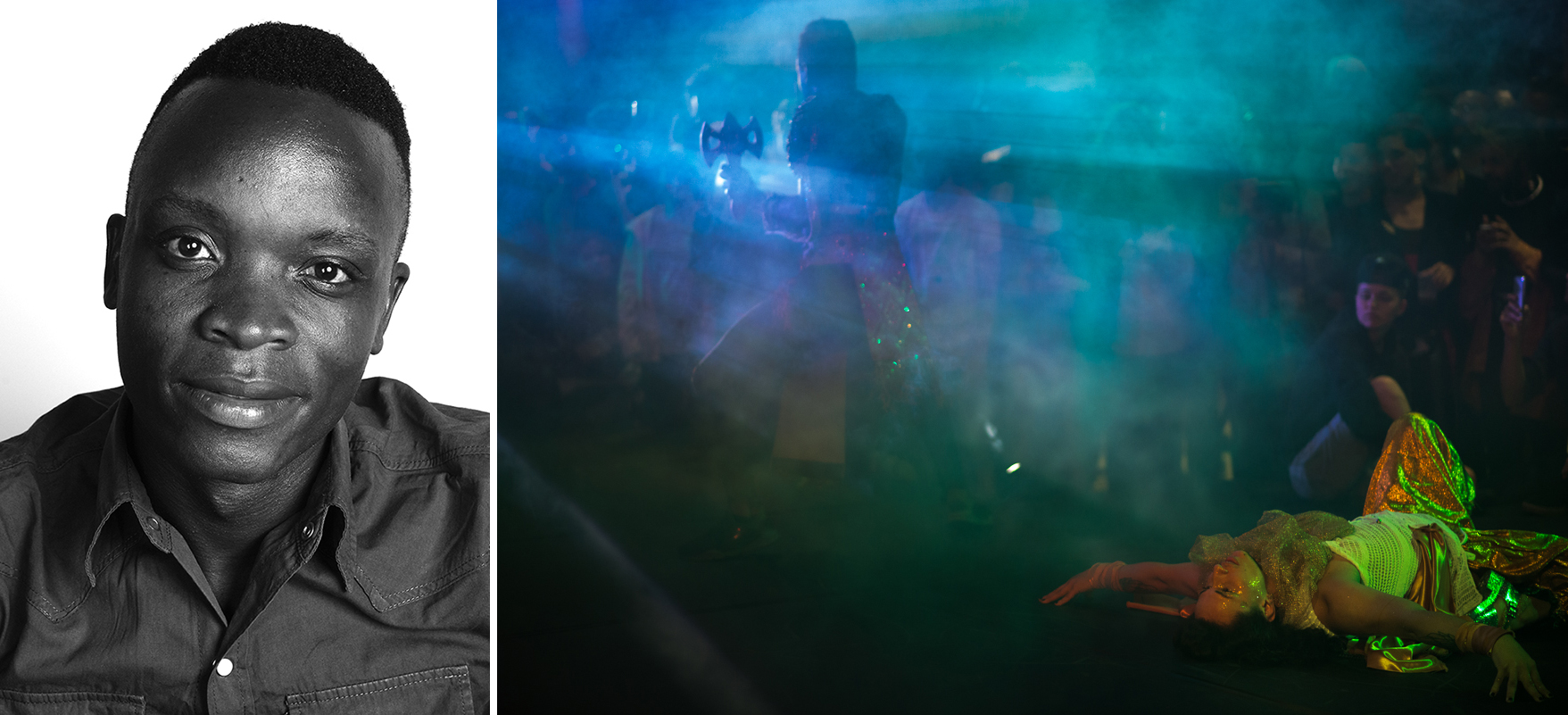 Details

Het is IHLIA LGBT Heritage een genoegen de fototentoonstelling Melange te kunnen aankondigen. Melange presenteert werk van Ajamu (Londen) en Pato Hebert (New York en Los Angeles). Het is hun eerste expositie in Amsterdam. Dit debuut valt samen met de tweeëntwintigste internationale aidsconferentie die van 23 tot 27 juli 2018 werd gehouden in de RAI.

Ajamu is bekend om zijn treffende zwart-witportretten, Hebert om zijn gebruik van levendige kleuren en zijn grootschalige projecten. Beide kunstenaars zetten hun lens creatief in voor een sociaal rechtvaardige samenleving, waarbij ze begrippen als queer space, de mentale en fysieke ruimte voor queers, en community building, bouwen aan positieve verbindingen tussen mensen, in beeld vangen.
Drie series
Melange maakt deel uit van de voortdurende dialoog tussen Ajamu en Hebert op het fotografische, archivistische en esthetische vlak. Die dialoog begonnen ze in 2016, toen Ajamu als 'curator in residence' werkte bij Visual AIDS in New York. Zij vervolgden hun samenwerking via een reeks gesprekken op het online platform ArtsEverywhere en met een tentoonstelling van Ajamu's werk – onder curatorschap van Hebert – tijdens het internationale aidscongres in 2016 in Durban. Melange presenteert foto's die voortkomen uit hun non-stop samenwerking, het bestaat uit drie series die op twee verschillende plekken in de Centrale OBA te zien zijn.
Portraits and Praxis
Ajamu's Portraits and Praxis is een serie portretten die hij maakte tijdens 10 Years Bold, een programma voor activisten georganiseerd door het MSMGF (tegenwoordig MPact), het Global Forum on MSM & HIV (Wereldforum van mannen die seks hebben met mannen) tijdens de conferentie in Durban.
Ajamu richtte een pop-up-portretstudio in, en in een week tijd gingen tachtig jonge activisten, cultuurproducenten en anderen uit Afrika en het 'Mondiale Zuiden' met Ajamu in gesprek over hun werk en lieten ze zich door hem portretteren. Melange toont een selectie van deze levendige portretten.
Deze foto's waren te zien op het IHLIA-plein (3e etage Centrale OBA) van 26 juli – 14 oktober
Delegates
Ook Hebert fotografeerde tijdens de conferentie in Durban, maar op geheel andere wijze: zijn foto's van deelnemers aan de conferentie vormen een uitbreiding van Delegates, een serie conceptuele beelden die voortdurend in ontwikkeling is. De internationale aidsconferentie wordt elke twee jaar op een andere plek in de wereld gehouden en is met twintig- tot vijfentwintigduizend deelnemers de belangrijkste bijeenkomst op het gebied van hiv en aids.
De 'afgevaardigden' zijn mensen met hiv, activisten, vertegenwoordigers van aidsgroepen, deskundigen op volksgezondheidsgebied, onderzoekers, wetenschappers, advocaten, donoren en beleidsmakers. Als voorvechter van de transnationale hiv-beweging was Hebert de laatste tien jaar een vaste deelnemer aan de conferentie. Hij begon de serie Delegates in 2008; de hier getoonde selectie uit Durban is de vijfde reeks in de serie.
Het is de eerste keer dat Hebert en Ajamu's werk uit Durban wordt geëxposeerd. Dit debuut valt samen met de tweeëntwintigste internationale aidsconferentie die van 23 tot 27 juli 2018 wordt gehouden in de RAI in Amsterdam.
Deze foto's waren te zien in de OBA fotogalerij (begane grond Centrale OBA) van 26 juli – 16 september
Ataqueridas
Ataqueridas is een fotoserie die Hebert in 2016 maakte in São Paulo, Brazilië. Op uitnodiging van Queer City documenteerde hij het house- en dansevenement Ataque, de belichaming van de dynamiek, veerkracht, creatieve concurrentie en de liefde voor elkaar van een groep jonge queers en hun vrienden.
Heberts intieme beelden laten de kracht zien van een danswedstrijd waarmee deze groep een plek opeiste in de openbare ruimte in de binnenstad van São Paulo.
Deze foto's waren te zien op het IHLIA-plein (3e etage Centrale OBA) van 26 juli – 14 oktober
Over de kunstenaars
Ajamu is kunstfotograaf. Zijn werk wordt al ruim twintig jaar geëxposeerd in gerenommeerde musea, galeries en alternatieve expositieruimtes. Werk van hem is in verschillende belangrijke tijdschriften gepubliceerd.
Zijn camera bewerkt en ontleedt kwesties op het vlak van verschillen, esthetica, seksualiteit, verlangen en genot, vanuit het gezichtspunt van iemand die zich bevindt op het snijpunt van zwart en queer zijn.
In 2000 was hij een van de oprichters van het bekroonde fonds rukus! Federation en in 2005 lanceerde hij het eerste Europese archief voor het verzamelen, bewaren, tentoonstellen en anderszins openbaar maken van cultureel en artistiek materiaal van en over zwarte lgbtq-gemeenschappen in hedendaags Engeland.
Pato Hebert is kunstenaar, docent en organisator. Hij woont en werkt in New York en Los Angeles.
In zijn werk onderzoekt hij de esthetische, ethische en poëtische kanten van sociale verbondenheid. Hij is vooral geïnteresseerd in ruimte, spiritualiteit, pedagogiek en progressieve ontwikkelingen in de praktijk. Zijn projecten waren te zien tijdens de Songzhuang fotobiënnale in Beijing, tijdens Beton7 in Athene, in Museo de Arte Contemporaneo in Quito, PH21 Gallery in Boedapest, Kunsthal Charlottenborg in Kopenhagen en in de Glass Studio in het Chrysler Museum in Norfolk.
Hij is universitair hoofddocent bij de sectie Art and Public Policy van de Tisch School of the Arts aan de universiteit van New York. Vanaf 1994 was hij ook actief in hiv-preventieprojecten van queers van kleur. Dit werk zet hij voort in zijn huidige projecten met het MSMGF ten behoeve van de ontwikkeling van een innovatieve transnationale aanpak van actieprogramma's en belangenbehartiging.
Pato Hebert en Ajamu danken het MSMGF en Musagetes voor hun steun.
Meer lezen
Tijd

Juli 26 (Donderdag) - Oktober 14 (Zondag)