17febHele dag07meiDe intieme blikEen keuze uit het oeuvre van fotograaf Gon Buurman(Hele dag)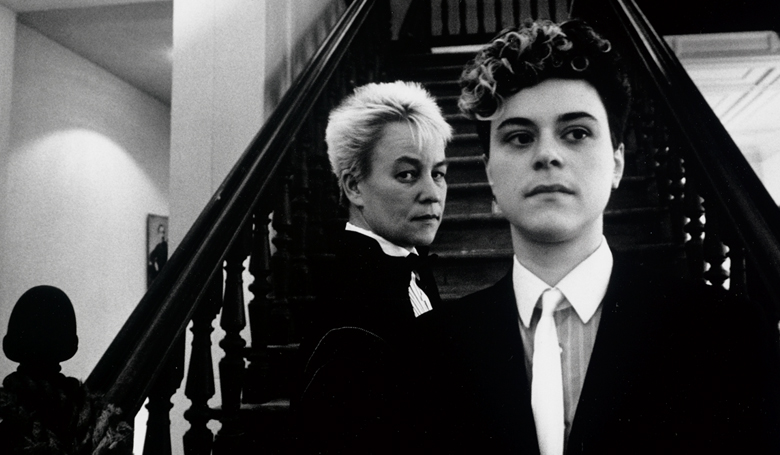 Details

Tijdens een vakantie in Frankrijk kwam Gon Buurman (1939) op 40-jarige leeftijd in aanraking met fotografie. Nu geldt ze als één van de belangrijkste vastleggers van de tweede feministische golf. Toch zou de associatie met de vrouwenbeweging alleen haar tekort doen. Ze zag honderden mensen door haar lens. Vooral van lesbische vrouwen maakte ze iconische portretten en ze publiceerde in verschillende (foto)boeken.

In 1991 maakte zij het fotoboek Aan Hartstocht Geen Gebrek (tekst Karin Spaink). Een boek over handicap, erotiek en lichaamsbeleving van lichamelijk gehandicapten. Dit boek werd een doorbraak naar het grote publiek.

In 1995 maakte Gon Buurman het boek Over Liefde (tekst Marjo van Soest) waarover de pers schreef: "Gon Buurman heeft de moed een positief fotoboek te maken met een duidelijk statement. Het lijkt haast ouderwets een fotoboek te maken over de meest kwetsbare band die er tussen mensen kan bestaan."

Haar laatste boek The Life of Women (tekst Anja Meulenbelt) verscheen in 2006. Meulenbelt schrijft in dit boek: "Diversiteit speelt in het werk van Gon Buurman een vanzelfsprekende rol. Niet uit politieke correctheid. Gewoon omdat dit de vrouwen zijn uit haar leven, de vrouwen van wie ze houdt, met wie ze bevriend is, waar ze wat mee had of heeft, voor wie ze zich interesseert."

Gon Buurman heeft tot voor een paar jaar geleden nog veel gewerkt. In opdracht van verschillende tijdschriften en boeken, en natuurlijk voor mensen die door haar gefotografeerd wilden worden.

Vanaf 17 februari tot en met 28 april zijn twee verschillende selecties van haar werk te zien in de bibliotheek van Atria en het archief van IHLIA.
Mini-docu over werk en leven van Gon Buurman
Bij de opening op donderdag 16 februariwerd Gon Buurman onderscheiden met de Aletta Jacobspenning. Een mooie erkenning voor haar immense oeuvre.
Ook is nu onderstaande mini-documentaire over haar werk en leven te bekijken.
Meer lezen
Tijd

Februari 17 (Vrijdag) - Mei 7 (Zondag)