29oktHele dag03febBewaar mij voor de waanzin van het recht100 jaar strafrecht en homoseksualiteit in Nederland(Hele dag)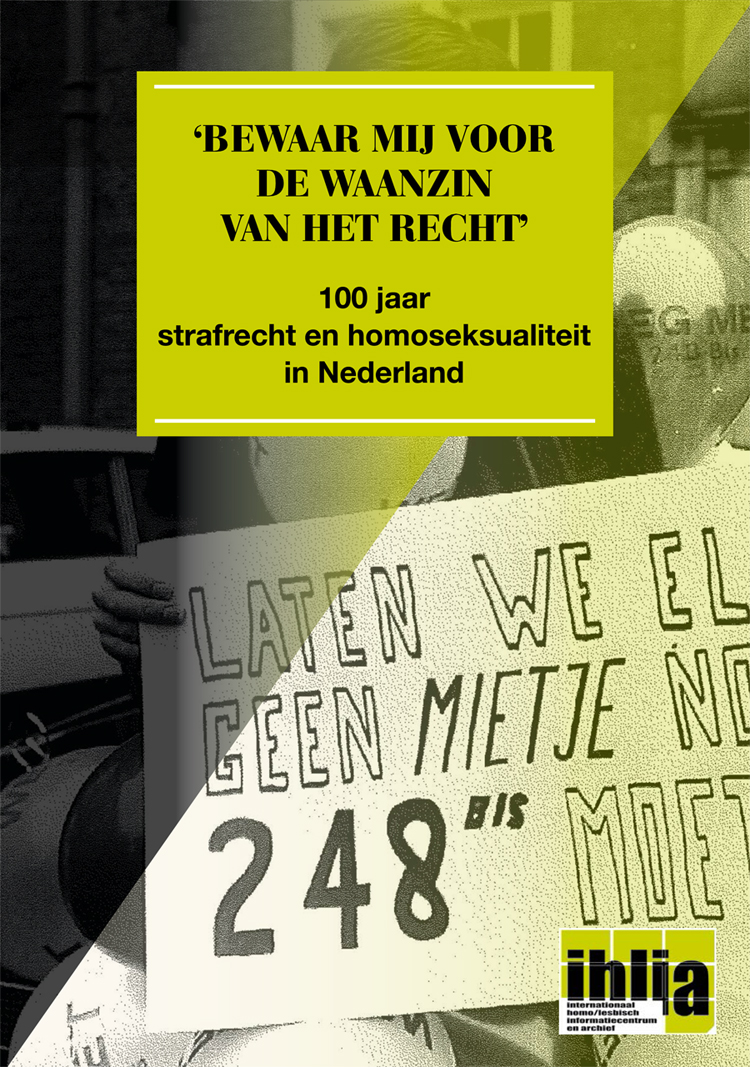 Details

Opgepakt worden door de zedenpolitie omdat je seks hebt met een jongere partner? Door je eigen ouders aangegeven worden vanwege een gevonden liefdesbrief? Het is nu bijna onvoorstelbaar dat dit in Nederland tot in de jaren zestig geregeld voorkwam.

In 1911 kwam artikel 248bis in ons Wetboek van Strafrecht terecht. In 1971 werd het afgeschaft. In die zes decennia zijn ruim vijfduizend homoseksuelen vanwege dit artikel voor de rechter gebracht, voor het overgrote deel mannen. Ruim de helft werd schuldig bevonden. Zij moesten gemiddeld drie tot zes maanden zitten.
Strafbaar
Artikel 248bis betekende geen algeheel verbod op homoseksuele contacten. Het ging om seksuele contacten tussen meerderjarigen en minderjarigen, waarbij de leeftijdsgrens op 21 jaar lag. Een man van 28 jaar die seks had met een jongen van 16 was dus strafbaar. Maar ook een vrouw van 21 jaar die haar eerste grote liefde van 20 had ontmoet.
De strafbaarheid had grote gevolgen voor persoonlijke levens. De zedenpolitie legde kaartsystemen en fotoalbums aan van vermoedelijke homoseksuelen. Werkgevers, ouders en verhuurders werden over iemands homoseksualiteit geïnformeerd. Geregeld leidde dat tot ontslag, opzegging van de huur of verstoorde familierelaties. De zedenpolitie postte bij urinoirs en voor huizen, won inlichtingen in bij familie of kennissen en viel huiskamerbijeenkomsten binnen, als ze de aanwezigheid van minderjarigen vermoedde.
Homobeweging
Toch leidde 248bis ook tot het ontstaan van de Nederlandse homobeweging in 1912. Terwijl de ijver van de zedenpolitie in de jaren vijftig tot recordhoogte steeg, ontwikkelde Amsterdam zich tot homohoofdstad van Europa. Deze IHLIA-expositie vertelt het verhaal van de strafvervolging met tal van verbijsterende voorbeelden. Maar ook is te zien hoe de homobeweging tegen de klippen op groeide en bloeide, zodat de afschaffing van 248bis in 1971 onvermijdelijk werd.
Meer lezen
Tijd

Oktober 29 (Dinsdag) - Februari 3 (Maandag)